Examples of recent jobs...
VentureShield Protection Film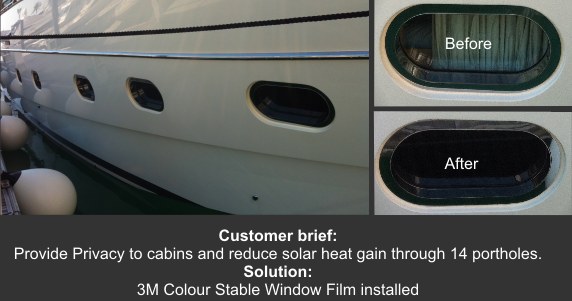 Solar Control Window Film offers high heat rejection keeping interior temperatures lower, reducing the need for excess air conditioning which ultimately reduces power consumption, both when docked or during voyages.

Available in dark tint to improve privacy, especially to portholes and sleeping quarter areas, which may be at dock height, when moored.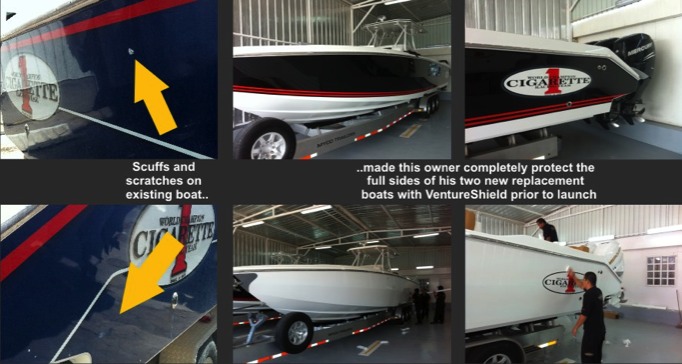 Customer brief:
Reduce temperatures on bridge without reducing visibility

Solution:
Install 3M Crystalline Window Film
Our Crystalline Range of almost clear window films provide excellent visibility during the day and enhanced visibility at night, ideally suited for front screens in the bridge area providing up to 70% reduction in solar heat gain.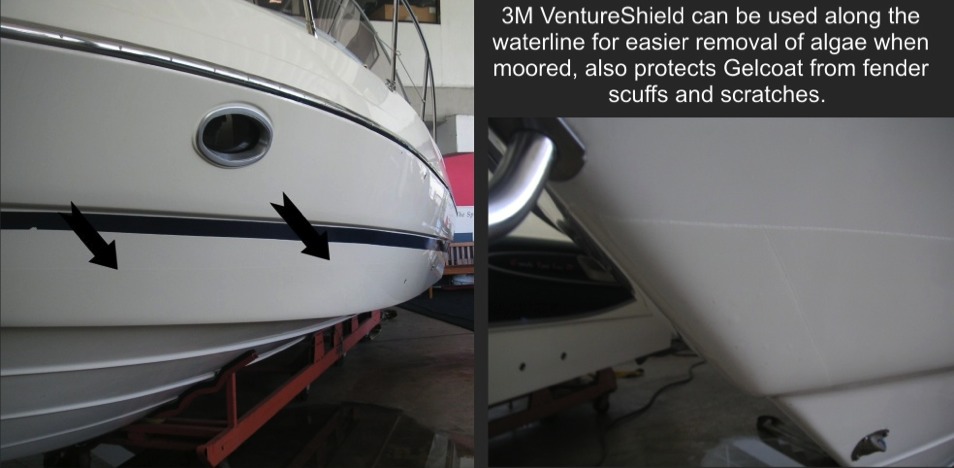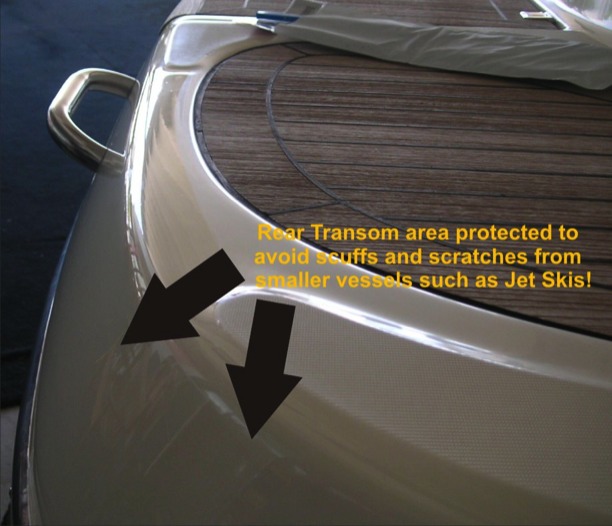 VentureShield Paint Protection Film provides a solution to multiple problems including protection to the rear transom area when jet skis etc. may come into contact with the rear of the boat, this film has also been used to protect the hull from the scratches and scrapes from mooring fenders when docked.

Other uses are for high wear areas such as around door openings and high traffic areas where wear and tear can be completely eliminated.

For charter yachts, we have carried out installations to interior and exterior table tops, galley areas, bunk edges etc. to prevent scratches to high gloss varnish surfaces maintaining the integrity of the fixtures and fittings without being obvious.

Protection of LCD screens is another alternative use.

Temporary Protective Wrapping Service
Protection.qa offers a temporary wrapping service for boats and yachts undergoing maintenance. The wrap protects vulnerable surfaces from debris, dust and accidental damage.

In this example, the boat was going to dry dock for maintenance on the hull.