3M Automotive Window Films



Nano-technology Construction
3M Automotive Window Films offer all of the benefits you would expect from the company that originally invented window film in 1966! Available in a variety of shades to compliment or enhance the appearance of your vehicle, we provide an effective range of products.

The superior 3M Crystalline Series, utilising patented nano-technology, are designed to give minimal appearance change, whilst providing the maximum heat rejection rate.

All 3M Window films are non-metallic meaning no interference with Radio, GPS or Mobile signals.

| | | | |
| --- | --- | --- | --- |
| | | | |
| | | | |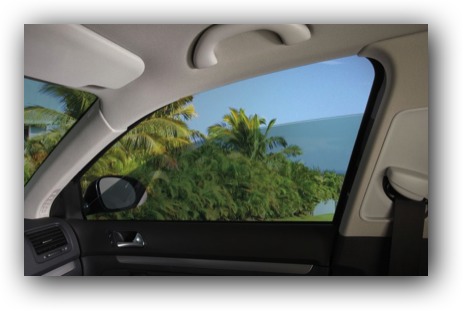 If you are looking for the ultimate in high technology, superior clarity and performance with a premium look – Then 3M Crystalline Automotive Window Film is for you. 3M Crystalline Automotive Window Films feature a proprietary, multilayer optical film technology that combines over 200 layers in a film that is thinner than a Post-it® Note. This unique technology is the reason a clear film can reject more heat than darker films, without changing your car's appearance.
Solar heat comes from two primary sources, the visible light you can see and the infrared light you can feel. Crystalline window films reject up to 97% of the sun's heat producing infrared light and block up to 60% of the heat coming through your windows. These industry-leading, spectrally-selective films are designed to keep you cool, comfortable and protected.
Designed to maintain the appearance of your car, Crystalline films allow up to 90% of the light into your vehicle. Because these films are non-metallized, you can be assured of zero interference with GPS or cell phone signals.
By clicking on the '3M Window Film Simulator' button you can see how our 3M Automotive Window Films look once installed.