What is VentureClad?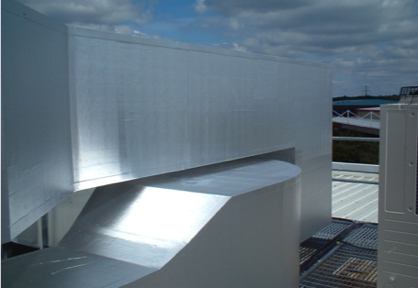 VentureClad® jacketing is a zero permeability, self adhesive unique jacketing product which delivers significant advantages over traditional jacketing techniques.

It is designed to prevent CUI.

A patented*, absolute weather and vapour barrier, it is supplied as a 5 or 13 ply, self adhesive material that bonds 100% to the surface, as tough as metal jacketing materials, but installs quickly and easily with no special tools or training required.

*US Patent # 7,624,762
Venture Adhesives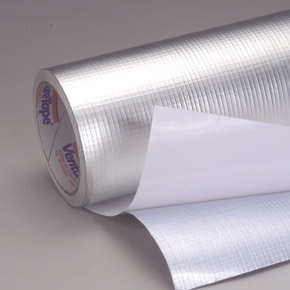 About Venture Adhesives...
Acrylic Adhesives

Venture Tape acrylic adhesives are manufactured with a specially developed formulation which combines exceptionally high shear strength with high tack properties; unique performance features, especially for less-than-ideal application conditions.

Versatile, field tested, high performance acrylic adhesives has a temperature range of -40C to 218C and retains it's ability to stick in humid and damp application conditions.

Bond strength increases over time through cross-linking of the acrylic polymers.
VentureClad®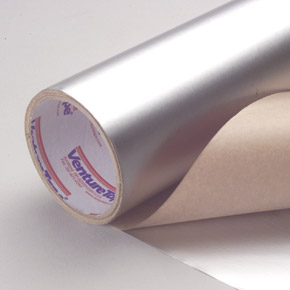 VentureClad® & VentureClad Plus® Film
VentureClad is a zero permeability, absolute vapor barrier for insulation cladding and jacketing applications. A 5 ply VentureClad or 13 ply VentureClad Plus, self adhesive material installs quickly and easily with no special tools required, resulting in significant time, labour, and cost savings.

VentureClad has superior resistance to weathering, mold, UV, and extreme environmental conditions. It meets and exceeds international flame and smoke standards and has been approved for use by all major international standards organisations. VentureClad-WM comes in 6 and 14 ply versions and is specifically designed for more corrosive enviroments.

Available in natural aluminum, white, black and stucco embossed aluminum texture.
VentureClad® Tedlar®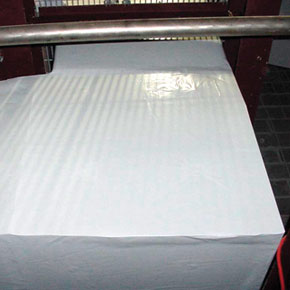 VentureClad® with Tedlar® Film
VentureTape with *Tedlar film is a four ply white laminate made with 2 layers of aluminum foil, a layer of polyester film and an outer layer of Tedlar film.

It is coated with a special all weather acrylic pressure sensitive adhesive system which combines superior quick stick up to +149C.

Highly chemical resistant and the ideal facing for insulation in food and chemical plants.

*Tedlar is a registered trademark of DuPont
Before and After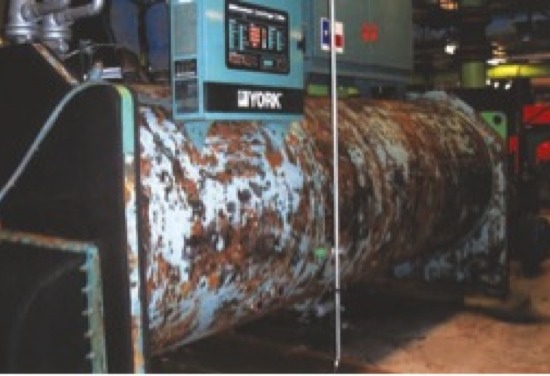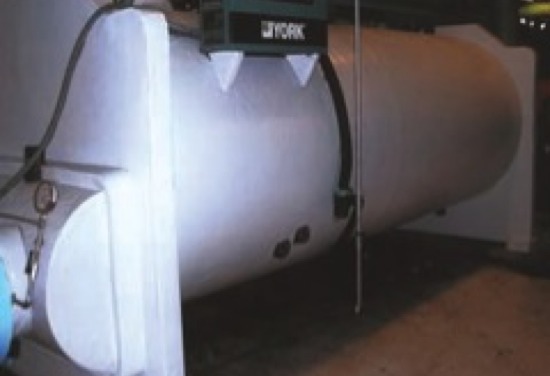 VentureClad® Product and Installation Videos
In the first two videos you can watch an introduction to VentureClad® and view a picture gallery of VentureClad® projects. Detailed installation and fitting instruction videos are included to provide a comprehensive overview of this revolutionary and unique product. This section has been divided into three videos.
VentureClad® Presentations
In this section you can download and review two VentureClad® presentations, 'VentureClad Industrial Presentation' and 'VentureClad HVAC Presentation'. Right 'click' on the link and save the PDF to your 'download' folder. If you 'click' on the link it will load the PDF into your browser - depending on the speed of your internet connection, this may take several minutes as the files are 23MB and 11MB respectively.